To shop for parts: Click the tab marked SHOP near the top of any page to visit SV3Power.com/store/.
You just bought an old car.  What do you do first?
Buying a used car can save a lot of money, and it's the only way to buy a classic car, but any used car is effectively someone else's old car.  That means it often has at least a few problems that the previous owner(s) didn't want to deal with. The PO may not have been an enthusiast, or might not have not been meticulous about maintenance.  He may have been enthusiastic, but inexperienced, and performed some botched repairs and dodgy modifications.  Maybe you bought an unfinished project car, and are faced with putting a pile of mismatched parts back together again.  Here are some ideas that will make that process easier.  Even if you're launching a ground-up restoration, there are still a few useful bits in the following chapters.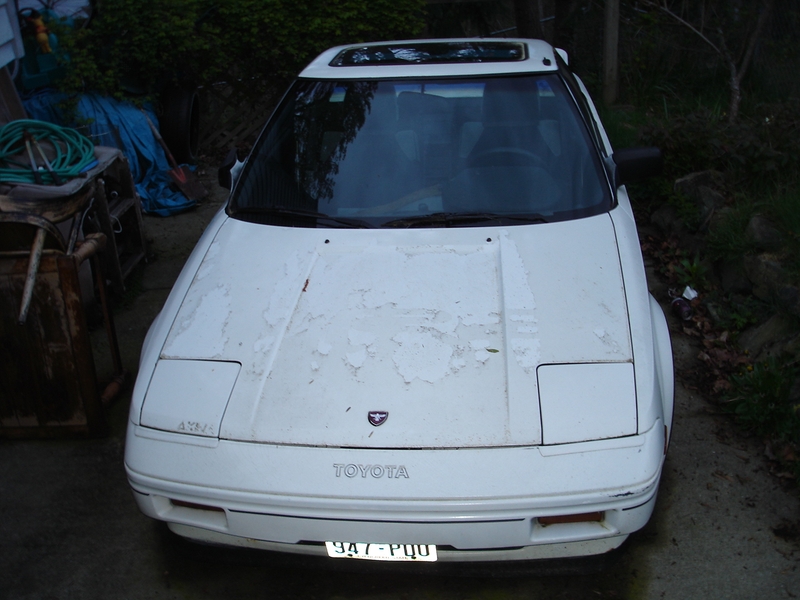 Of course, you want to start driving your new project.  Before you do, take the time to give it a thorough inspection and mechanical checkup, and pay a bit of attention to the aesthetics.  You'll end up with a car that looks and feels much newer than it is – plus it will be far safer, and will perform a lot better too.
Enough buildup.  Where do you start?
First, find and join at least one good enthusiast forum dedicated to your car's make and model.  There's a ton of good info available, along with some bunk (it's the internet, after all), which you will soon learn to filter out.
Next, get a shop manual.  Sometimes you can download electronic copies from your enthusiast forums, and you can get used hard copies cheap (try Amazon), or read them for free in many local libraries.  The factory books are invariably the best, but Haynes, Clymer, Chilton, etc. will all work.  Don't take on any serious repair work without having proper technical information available.
Finally, use your head.  This is a series of suggestions based on methods that work for me.  It is not a comprehensive list of everything you need to do to make a car roadworthy or reliable.  Anything you do, or do not do, is your choice.  It is your responsibility to work safely and to make sure your car is safe to work on and to drive.  Be safe and use common sense.
The chapters that follow are listed in the order I like to work in, starting with a thorough cleanup, getting the engine into basic running condition, addressing brake, chassis, and lighting issues, and then a tune-up so the engine runs as well as possible.  After that it goes into less critical issues, from making the windows go up and down more easily to detail painting.  Following this series start-to-finish will take many years off of most old cars, both in how it looks and how it works.  Read on!